Web & Design Services of Fort Wayne, LLC is a web marketing and design company serving the greater Fort Wayne area. We focus on the latest trends and technologies to effectively reach your audience on the devices that they are using.
We take a "blank slate" approach to each project.
Feeling that your companies' web presence should be a fair representation of your business in its best light, we offer design suggestions according to your current business model or existing graphics and logos.  Starting from scratch?  Excellent!  We will take the time to get to know you and your business in order to properly brand your business or service.
Responsive 'Mobile First' Design
Over the past decade, cell phones have become a significant source of website traffic and now account for an even larger portion of total views.  Currently, over half of all website views come from a mobile device, 55% of Google search ad clicks, and 80% of social media browsing is on a mobile device.  This growth is expected to continue.  In fact, in 2018, 35% of the American audience is 'mobile only' – not having a computer – viewing all web content on their phone.
Because of this trend, we have adopted a Mobile First Responsive Design. This means that the page view is tailored to the user's device regardless of screen size or resolution. The content of a page is displayed differently according to the device's screen size and resolution making it accessible on any device.  We rigorously test each page, navigation, and site features on multiple devices and screen size emulators.
Using the Latest Web Standards
Responsive Web Design is made possible by using the latest standards set by the W3C – HTML5, CSS3, and Asynchronous JavaScript.  This is coupled with back-end and database support from a dedicated WordPress server.
The result is consistent, quick delivery of content to all site users. See more about Dedicated Hosting.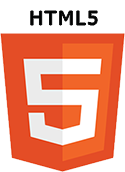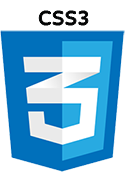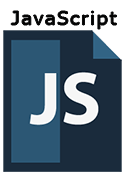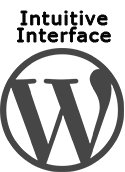 Most Current Design Software






Web & Design Services uses that latest software from Adobe. The Adobe Creative Cloud (CC) offers constantly updated tools to the designer. Listed above are Photoshop, Illustrator, InDesign, and Reflow… This only scratched the surface of the programs available. I have found with Adobe CC that the sky is the limit. A website's graphics and interaction are limited only by the imagination.
Note: We currently do not support Flash due to its potential security issues and incompatibility with some platforms. Most animation and interaction that it offers can now be accomplished with Edge Animate CC.
Search Engine Optimization (SEO)
Is your website reaching its full potential?
One of the often overlooked aspects of a website is Search Engine Optimization (SEO). Where social media may be an important factor in the success of a site, the truth is, a majority of new clients find a website using search engines.
SEO is a process tagging undescribed content with pertinent, explanatory keywords (metadata) and using a balance of those keywords within the body of the page. This not only helps describe the content to search engines, but aids in handicapped accessibility. [To better understand Accessibility, view the W3C Recommendations]
SEO should be a concept to completion approach when building a website.